Inflight entertainment has become more important to airlines across the world.
If you're currently amazed at the opportunities of receiving wireless Internet on a plane or watching movies on a headrest television set, you might be astonished to know that these examples of inflight entertainment may be just the tip of the airplane amusement iceberg. Airlines around the world are getting more competitive about the types of entertainment they're providing their passengers, and with technology continuing to change the landscape of leisure time, it's only inevitable that these companies implement the same advancements in electronics up in the skies. Take a look at how today's airlines are proceeding to change the future of inflight entertainment:
Addressing entertainment demands
Today's travelers simply aren't interested in passing the time on their flights reading books or catching up on work. According to a study by the International Air Transport Association called the Global Passenger Survey, nearly 40 percent of passengers prefer to occupy time on a plane by watching movies, more than twice the amount of passengers who chose the second most popular answer of sleeping. This growing trend goes hand in hand with the fact that more people than ever are using their tablets, phones or other mobile devices to watch television shows or movies during their flights. If airlines make watching these types of programs more accessible without turning off passengers with higher prices, there is certainly a chance to significantly increase revenue through making entertainment options more available and affordable.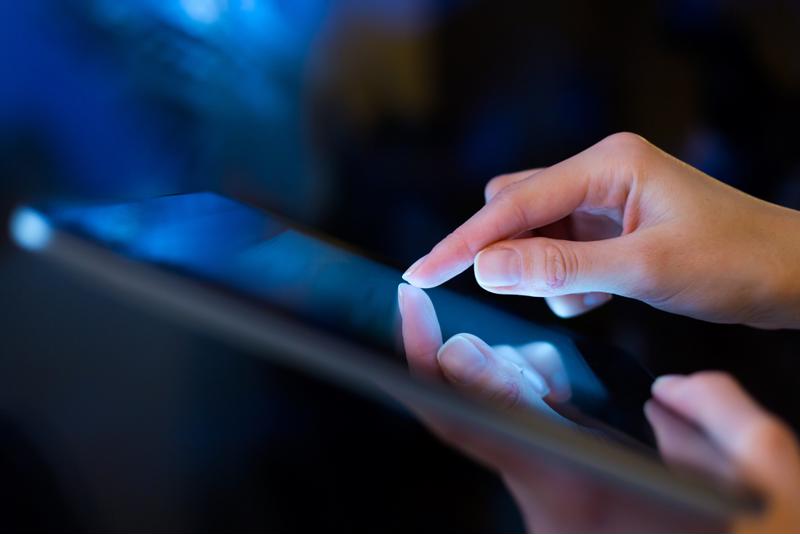 More variety
In this day and age of having thousands of TV shows and movies to choose from, airlines are learning the importance of variety when it comes to inflight entertainment. Increasing the amount of options passengers have access to has become a top priority for many companies looking to expand upon their inflight entertainment access. A perfect example of putting an emphasis on variety has been Emirates, which was recently voted the World's Best Airline In-flight Entertainment at the 2015 Skytrax World Airline Awards, the 11th consecutive year Emirates has won the honor. The airline was the first of its kind to introduce television sets in the headrests, and currently has more than 2,100 channels available for passengers to flip through, all equipped with digital widescreen platforms.
In addition to providing hundreds to thousands of channels, airlines are also giving customers a chance to determine how they want to access their programming options. Gogo, an aviation communications service provider, is currently installed in more than 2,100 commercial aircrafts through 10 primary airlines, including Delta and American Airlines. In addition to having more than 400 titles available for passengers to stream during their flights, there's also a fluctuation in price for the service. Some of the movie and television options are free, while newer releases cost a small fee and can instantly be charged to a passenger's credit card. What's even more accommodating with Gogo is that the service can be added as an app to a customer's tablet or laptop, so you can watch programming on your own digital device and not on the headrest TV set in front of you.
"Beats Music and Android are just a few companies partnering with airlines."
Company collaboration
Variety is certainly a pressing issue facing airline's options for increasing inflight entertainment participation among passengers. However, it doesn't hurt to also have a high recognizable brand name to attach to these recreational devices. More airlines are starting to work alongside some of the world's most popular entertainment companies, including a recent move by Southwest Airlines to feature exclusive Beats Music services on all its commercial flights. Not only does this partnership allow for Southwest passengers to be able to access Beats Music songs, videos and content they can't listen to anywhere else, but the service is completely free. Beats Music will team up with Global Eagle Entertainment to be the primary inflight entertainment providers for the airline, and GEE CEO Dave Davis believes that these types of collaborations are the wave of the future for the airline entertainment industry.
"The partnership between Beats Music, GEE and Southwest is the ideal match of brands, consumer-focused content and innovation within the in-flight entertainment and connectivity market," Davis said in a statement. "GEE worked with Beats Music to develop the industry's first solution to securely stream music in-flight using encrypted HTTP Live Streaming (HLS) that meets the needs of Beats Music and was approved by the music industry. We are extremely excited to launch this service today with Southwest and Beats Music and look forward to continuing to pave the way for the future of digital media solutions to the airline industry."
Another similar collaboration was announced by Virgin America, who have stated their plans to introduce entertainment options specifically produced by Android. Android, the Google-owned operating system, will be providing everything from state-of-the-art touch screen television sets to exclusive Netflix content that will be delivered specifically for Virgin America passengers.
RELATED POSTS: