Stay informed and updated with these essential travel apps.
In today's age of business travel, staying one step ahead of the competition seems to rely heavily on how updated your smartphone is. Apps have not only changed the way we plan for travel, but a few swipes of your thumb can book a flight, reserve a rental car and monitor your company's budget in mere seconds. Keeping track of all the factors that maximize productivity while minimizing spending is essential to making the most of a business trip, and in today's society, apps are what help maintain efficiency out on the road. To help stay ahead of the pack, here are some vital smartphone apps for today's business traveler:
FlightTrack 5
Any employee who has had to venture through the trenches of a busy airport knows that staying up to date on airline notifications can be challenging. Luckily, you can always keep a trusty companion in your pocket that can notify you in seconds whenever your flight has been delayed or when the gates have opened. FlightTrack 5 is the latest addition of the travel app created by mobile travel application company Mobiata, and continues its dominance as one of the premier smartphone software​apps helping business travelers manage their airport experience. Covering more than 3,000 airports and 1,400 airlines around the world, FlightTrack 5 updates you with notifications such as push alerts for cancellations, booking alternative flights, sharing arrival status with coworkers and more, regardless of your location. From client meetings in China to arrivals back home, you can trust FlightTrack 5 to guide you through your airport escapades.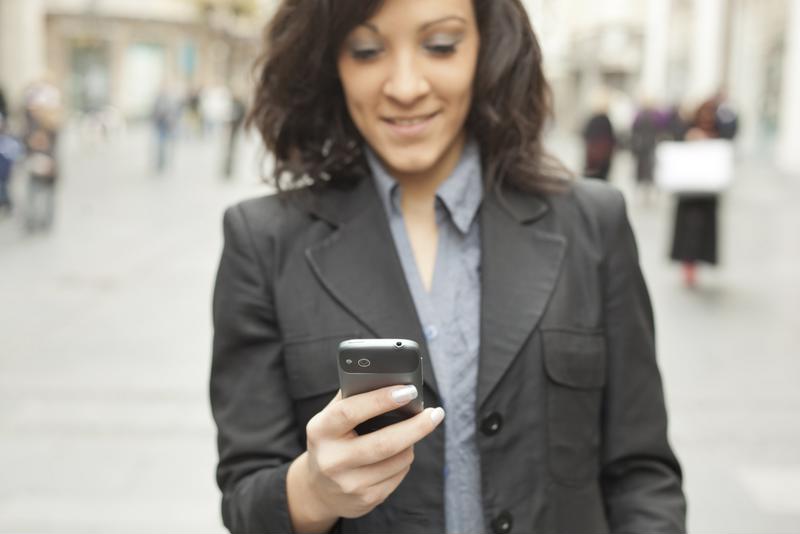 Citymapper
When you arrive in a new city, knowing where you're going usually relies on being at the mercy of your cab driver. Pulling out your phone and using the Citymapper app provides you with your own personal tour guide, except that your escort can essentially see the future. Streaming real​-time data, Citymapper provides you with everything from estimated time of arrival via public transportation to weather and traffic updates that may delay your appearance. Citymapper can also work as a personal accountant, providing you with a projected cost of how much your cab will cost compared to taking a bus or subway. This app covers all major metropolitan areas within the U.S. as well as locations in a variety of foreign countries, and its outstanding service has helped it earn Apple's App of the Year for travel the last two years running.
Trail Wallet
Budgeting a business trip is always a primary concern for any company, and with so many unforeseen expenses that can pop up abruptly, it can be easy to lose track of how much you're spending while traveling. Trail Wallet is an app that works to fix this budgeting problem, and it's motto "Less Tracking, More Traveling," allows users to achieve just that. Every time you make a purchase, you log it into the app, then access multiple screens that show you everything from pie charts to bar graphs. This helps users visualize how much money they've already spent along with what's left in their budgets. It's also excellent for any international business trip, as its currency adjuster feature allows you to translate the currency you're spending into U.S. dollars. All data is backed up by the cloud, so you never have to worry about data being deleted or lost. Even better, before you return from your trip, you can instantly export and share all your expense information with your company, meaning you no longer have to hang onto receipts or write down all expenses.
"Plot out your entire stay, from the moment you take off until you walk back into the office."
WorldMate
Organization is the root of every successful business trip, and downloading WorldMate on your phone will only increase structure. Plot out your entire stay, from the moment you take off until you walk back into the office. WorldMate works as a personal schedule where you can check which times your flights leave, when you're expected to check in to your hotel or rent your vehicle. The app stores your payment information, so if you need make any last-minute flight or hotel reservation changes, you can instantly book something the moment it opens. It also comes standard with a wide variety of other essential business travel features, ranging from currency converters, discount alerts, taxi reservations, upcoming weather forecasts and more. WorldMate also collaborates with more than a 100,000 hotels and 800 different airlines around the world, sending out instant push notifications whenever cheaper open seats or reduced room rates happen to pop up. To put it simply, WorldMate is quite an accessible and accommodating companion to carry around in the palm of your hand when you're out and about on business.
RELATED POSTS: